Golden Pinwheel Young Illustrators Competition Astra Award
2021/04/20
Golden Pinwheel Young Illustrators Competition Astra Award
The Golden Pinwheel Young Illustrators Competition organising committee has entered into an "award-to-award" cooperation with the Astra International Picture Book Writing Contest, organised by Thinkingdom China, Astra Publishing House, minedition Switzerland and minedition France, in order to create the Golden Pinwheel Young Illustrators Competition Astra Award. This joint award aims to promote international collaboration and publication among picture book illustrators and writers.
---

The Sharjah Children's Reading Festival
2021/02/22
Illustrators play a very important role in adding vitality and vigor to children's books through the illustrations and the visual shapes they create about the characters and worlds in stories and tales, thereby sparking the imaginations of children and youth. Given the importance of their role, Sharjah Children's Reading Festival launched the Sharjah Children's Book Illustration Exhibition in 2012 with the aim of highlighting the magnificent illustrations that can be seen in many outstanding children's publications.
The Sharjah Children's Book Illustration Exhibition calls upon international illustrators to take part in the Exhibition to showcase their works to a wide group of audience. The participants will compete to win the Exhibition's annual awards, whereby the first winner will receive USD 8,000, and second, and the third will receive USD 6,000 and 4,000 respectively. There are also three incentive awards to be granted, each of which amounts to USD 1,000.
More information: http://www.scrf.ae/en/content?id=51
---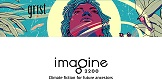 Imagine 2200: Climate fiction for future ancestors
2021/01/30
Welcome to Imagine 2200 — a new climate-fiction contest by Fix, Grist's solutions lab. What we're seeking: short stories that envision the next 180 years of equitable climate progress. What we're offering: $8,700 in prizes, publication, and a reason to stay hopeful.
The world is crazy right now, and the stakes are high: just, you know, our entire frickin' future. Our newsfeeds are full of denial, delay, and doom that make us want to scream into our pillows. But that's just the old story. At Fix, we are telling the new story, of a path to a clean, green, and just future, and the people who are driving it. Our mission is to make the story of a better world so irresistible, you want it right now.
With that goal in mind, we decided to launch our first foray into the world of hopeful, forward-looking fiction — to inspire visions of the future that haven't even been dreamt up yet, and welcome more voices into the climate conversation. Join this uprising of imagination, and help us turn the page on earth's next chapter.
Nuts & bolts
Entry is free!
Submissions close April 12, 11:59 p.m. U.S. Pacific Standard Time.
The contest is open to writers anywhere in the world.
Authors must be 18 years or older at the time of submission.
Submissions must be short, fictional stories, between 3,000–5,000 words.
No previously published, multiple, or simultaneous submissions accepted.
Submissions will only be accepted through Submittable — click the "submit" button at the bottom of this page when you're ready! If you need accessibility accommodations, please email the team at imaginefiction@grist.org
Stories will be judged by a board of literary experts, including authors Adrienne Maree Brown, Morgan Jerkins, and Kiese Laymon.
The first-prize story will be awarded $3,000; second prize $2,000; and third prize $1,000. Nine additional finalists will each receive a $300 honorarium.
All 12 final stories will be published in a digital collection on Fix's website, and the authors will be celebrated in a public-facing virtual event.
Worldwide copyright and ownership of each story remains with the author.
If a story is accepted for publication, Grist retains the first serial rights of the work to publish, produce, reproduce, distribute, and market.
All other remaining rights revert to the author upon publication.
We'll be reading for the following core elements:
Hope
Intersectionality
Resilience
A society that is radically different from the one we live in today, and how we got there
A focus on climate, with creative and clearly articulated solutions that put people and planet first
more information: https://grist.submittable.com/submit/182161/imagine-2200-climate-fiction-for-future-ancestors
---
Comic and cartoon competition
2021/01/26
UN Women—together with the European Commission, Belgium, France, Mexico, as well as in partnership with Cartooning for Peace—is organizing a global comic and cartoon competition to mark the 25th anniversary of the groundbreaking Beijing Declaration and Platform for Action, which set out how to remove the systemic barriers that hold women back from equal participation in all areas of life. The Beijing Declaration and Platform for Action is a visionary agenda for the empowerment of women and girls, everywhere.
Selection of winners
The first-, second-, and third-prize winners of the competition will get the chance to attend the virtual opening of the Forum in Paris, and will be among the changemakers of this generation, including civil society, international organizations, governments, business, cities, parliaments, trade unions, media, and more! In addition, an exhibition with the cartoons from all finalists will take place during the Generation Equality Forum in Paris (in situ/virtual, depending on the situation).
The prizes will be:
First Prize: EUR 1200
Second Prize: EUR 750
Third Prize: EUR 500
Sunmission deadline: 14 March 2021
More information: https://www.unwomen.org/en/news/stories/2021/1/announcement-comic-and-cartoon-competition
---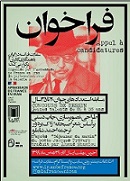 Young talents drawing competition
2021/01/13
Young talents drawing competition is organized by the French Embassy in partnership with Galerie A and the International City of Comics; this competition is free and aimed at young Iranian talents.
Participants are invited to design a drawing, inspired by the poem "Morning lunch" by French poet Jacques Prévert translated into Persian by Ahmad Shamlou.
The 20 drawings selected by the jury will be exhibited in Gallery A and will be published. Three Prizes will be awarded, including a 15-day residency at the Cité internationale de la comic strip in Angoulême, France.
To participate, please complete the application form and send it to the contact info provided below . Application deadline: February 17, 2021.
---
BO it! Imagining Bologna
2021/01/03
The idea
The international illustration competition "BO it!" aims to enhance the city of Bologna through an artistic and creative interpretation of the icons that identify it, such as monuments and other symbols: Bologna described by those who live there, those who imagine it, who discovers it as a tourist and by those who arrive as a migrant.
The Contest
The competition is international and open to everyone of any age; it is possible to participate as an individual or as a group of people. Participants are asked to create an illustration, a graphic interpretation or a decorative motif within or outside (or both) the outline of a monument or icon, provided in an annex to the call, with free technique.
Each year a different shape will be proposed. The outline for the 2019 edition is the Two Towers: the Asinelli and the Garisenda. A qualified jury will select up to 30 works for one or more urban exhibitions, including three winners (one of these will be reserved for people with disabilities and migrants). One of the goals of BO it! is to promote the inclusion of people with disabilities and migrants, by providing them, through training activities and dedicated tools to access the call, the opportunity to give their contribution to an artistic vision of the city of Bologna.
The shape for the 2021 edition is the Porticus of Bologna. It's an invitation to reinvent the relationship between city and community, sharing the emotions lived during the lockdown, with the hopes and desires for the restart.
Awards
Three winning works will be awarded. The prizes are as follows:
1) First Prize "City of Bologna": € 1,200.00
2) Second Prize "Città dei Portici": € 600.00
3) Third Prize "Maimeri": Fine arts articles – supply based on the technique used by the candidate
More information: http://www.bo-it.org/en
---

Student Design Award 2021
2020/11/12
The Penguin Student Design Award, now in its 15th year, aims to discover and nurture the next generation of design and illustration talent.
Each year we give you the opportunity to experience real cover design briefs first-hand across a choice of non-fiction, fiction and children's titles. Three emerging creatives then win £1,000 in prize money as well as a paid work placement at Penguin Random House UK.
The competition is open to anyone studying on a Further Education or Higher Education course – part time or full time, in any subject and at any level at the time of the deadline for entries (Tuesday 2 March 2021).
More information: penguin.co.uk
---
The Astra International Picture Book Writing Contest 2020-2021
2020/11/10
The Astra International Picture Book Writing Contest is a unique competition open to writers for children, both published and unpublished. The purpose of this contest is to encourage, discover and honor talented writers of texts for picture books from all over the world; to foster literary excellence in books for young children; and to promote international cooperation and understanding through picture books.
The winners will have the opportunity to sign publishing contracts with the sponsors to publish the manuscripts in different languages. Each winner will be required to agree that sponsors have a one-year priority option to publish winner's manuscript to receive the cash prize. The option will begin as of the date each winner signs the declaration of compliance.
More information: https://www.readinglife.com/writingcontest?type=index
---

Hiii Illustration 2020
2020/09/24
Hiii Illustration 2020, aka the 8th Hiii Illustration International Competition, is now calling for entries. The competition opens to all illustrators, creative professionals, publishers, agencies, teachers and students worldwide, aiming to discover and award outstanding illustration talents and works all over the world, in turn to advance the development of the illustration caus
The Competition has four categories: A-Commercial, B-Publishing, C-Children's Book and D-Uncommissioned.
Several international well-known judges will select the winners, consisting of 1 Grand Prix, 20 Best of the Best, and 50 Merit Award. Works that win Grand Prix, Jury Awards, Best of the Best or Merit Awards will be published on the annual of Hiii Illustration.
Deadline: October 31, 2020
More information: http://www.hiiibrand.com/competion.php?act=about&id=45&lanage=en&hat=0
---

International competition for an illustrated children's book project CLAIRVOYANTS!
2020/09/19
This is already the fourth edition of the contest. Over 1,500 entries from all over the world were submitted to the three previous editions! More and more books based on the awarded projects can be already found on bookshelves and we have been working with other Clairvoyant participants on the new, upcoming books.
After each edition of the CLAIRVOYANTS, the most captivating entries are compiled to create a post-competition exhibition. Exhibitions from three previous editions have been travelling all over Poland and were exhibited in many schools, libraries and cultural institutions.
We invite debutants and experienced artists from Poland and abroad to participate in the competition, performing individually or as a team. Participants must be at least 18 years old.
Competition results will be announced on the 1st of April 2021.
More information: https://www.wydawnictwodwiesiostry.pl/clairvoyants_2020/
Apply here: https://podio.com/webforms/24891815/1823851
The purpose of the competition is to prepare a project (draft) of an illustrated children's book in Polish or in English language. Submission should include a storyboard or a script of the whole book, together with 3 finished double spreads and a summary in English (obligatory) and in Polish (only if the whole project is in Polish).
---

New Media Writing Prize 2020
2020/09/13
The 2020 New Media Writing Prize is now open for entries.
The New Media Writing Prize (NMWP) showcases exciting and inventive stories and poetry that integrate a variety of formats, platforms, and digital media. This international event is now in its 11th year. The NMWP encourages and promotes the best in new media writing and is leading the way toward the future of the 'written' word and storytelling.
The NMWP has attracted entries from the very best and most innovative writers in the field, from all around the world. To see the amazing spectrum of creativity we celebrate, please browse the shortlisters and winners from the past ten years, on this site.
More information: https://newmediawritingprize.co.uk/
---
Image of the Book 2020
2020/09/08
According to the published winners' list of the 2020 international illustration and book design competition, 12 Iranians are selected and awarded in various parts of the contest. The contest "Image of the Book" - Annual Contest for Book Illustration and Design was founded by the Federal Agency for Press and Mass Communications together with the Association of Book Illustrators and Designers of Moscow in 2008. In 2017 it became international. During these years about 1000 artists were awarded.
Ali Bouzari, Haleh Ghorbani, Sahar Dostar, Delaram Faghani, Amir Shabanipour, Hadi Baghdadi, Pejman Baghinzadeh, Ali Abbasian, Fatemeh Khosravian, Salimeh Babakhan, Golriz Gorgani, and Pegah Derakhshani Rokni are among the 2020 winners.
---
The Roswell 2020
2020/09/07
The Roswell Award and The Tomorrow Prize competitions motivate people to think creatively, tell powerful stories, and explore the greatest challenges facing humanity. These stories take us straight to the nexus of social and scientific progress. Sci-Fest L.A. and Light Bringer Project are proud to accept entries for The Roswell Award international short science fiction story competition from writers age 16 and older. Selected finalists will be chosen and have their stories read in their honor by celebrity guests during a special performance. The "Women Hold Up Half the Sky Award" for feminist sci-fi is co-presented by Artemisliterary journal and will also be awarded to a distinct winner. Submissions will close for The Roswell Award on December 15, 2020. For more details please see submission guidelines.
---
NordArt 2021
2020/09/05
Artists from all over the world can apply to participate in the exhibition. The selection of artworks takes place until the mid-February 2021 by a jury. A list of selected artists and special projects will be published on our website by the beginning of March 2021. All invited artists will be informed and asked to confirm their participation and to send the documents for the catalogue. The delivery of selected artworks is scheduled for the end of April.
Thank you for understanding that the artists who could not be selected will not receive a separate notification.
NordArt 2021: 5 June – 10 October 2021
(expected period)
Deadline for applications: 31 October 2020
More information:
---
Foundation Jan Michalski 2020
2020/08/31
Residences are available for all types of writers engaged in literary creation. While we give priority to writers and translators, we are also open to any other discipline as long as writing is at the heart of the project. Stays in the Jan Michalski Foundation can be granted for individual projects or projects in pairs. For example: writer-translator, writer-other discipline, writer-writer, etc. This year, a percentage of the residences are set aside for projects related to nature, or Nature Writing.
---

Silent Book 2021
2020/08/07
Carthusia Edizioni as main organizer, together with the Silent Book Contest Secretary's Office, with the collaboration of Comune di Mulazzo, Bologna Children's Book Fair, Salone Internazionale del Libro di Torino, l'Associazione Montereggio Paese dei Librai, member of I.O.B. International Organization of Book Towns Italia, with the patronage of IBBY Italia and Centro per il Libro e la Lettura (MiBACT) and with the contribution of BPER Banca, presents the Internazional Silent Book Contest 2021 – Gianni De Conno Award. The competition is exclusively reserved for new and unpublished illustrated books without words. The subject is open and not restricted to any age group and readers. To enroll in the contest the Authors have to accept the Rules and Participation Methods and the payment of a registration fee of Euro 50 (fifty) for each project submitted.
More information: https://www.silentbookcontest.com/
---

2020 Jing Shan classic, Cultural and Creative Arts| Contest
2020/08/06
Xia Jing Shan Arts and Culture foundation from Taiwainas holding a competitipn for art designers.
This year, participants are invited to use the theme of 'Benelovence'.
The designs should be based on the twenty selected calligraphy and painting of Xia Jing Shan's works, as well as the charitable ideas and philosophies behind them as concept, linking and creativity.

More information:
Https://www.jingshanaward.com/TW/Default.asp
---

TAPIRULAN ILLUSTRATORS CONTEST, 16TH EDITION
2020/07/25
The special guest and jury president of the 16th edition is David Mckee, English illustrator and writer. His most famous character is Elmer, the Patchwork Elephant.
The purpose of the Tapirulan competition is not only to give a money prize, but to set up a beautiful exhibition of illustrations that can attract visitors, both with the section dedicated to the special guest.
48 authors selected for the exhibition and catalogue.
The first prize awarded by the jury is 2.500 euros.
deadline: October 20, 2020
More information:
https://illustratorscontest.tapirulan.it
---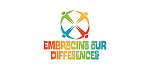 EMBRACING OUR DIFFERENCES, 2021 CALL FOR ARTISTS
2020/06/30
Embracing Our Diffrences invites you to participate in creating a society where deversity is embraced and individuality is celebrated. Become a part of this change by submitting your original art to Embracing Our Diffrences and its annual international outdoor juried art exhibit featuring 50 billboard-size images measuring 16 feet (5m) wide by 12.5 feet (4m) high. Each work of art is created by local, national and international artists reflecting their interpretation of our them ' enriching lives through diversity and inclision.'
Artists, photographers, professionals, amateurs, students- everyone can participate. National and international submissions are encouraged. There is no submission fee.
-The exhibit will be on display January 20 through April 1, 2021 at Sarasota's Bayfront Park in Southwest Florida.
- The deadline for submission is WEDNESDAY , OCTOBER 7, 2020
more information: http://www.embracingourdifferences.org/submit-art-2021-exhibit/#/
---

Cheltenham Illustration Award
2020/06/10
The student category is open to all full-time students worldwide who are 18 years of age. The emerging and established category is open to both new and experienced illustrators who are looking to gain exposure of their work.
This drawing contest is considered to be one of the top three international shows for illustration, and welcomes contestants from around the world. The most exciting part is that the international panel of judges featured at the awards are some of the top design directors, art directors, graphic designers, editors and illustrators working today, meaning your work goes in front of a powerful roster of industry insiders.
The selected work will be showcased at the Museum in the Park, Stroud, UK, other venues such as the London Book Fair and published in the 2020 Cheltenham Illustration Awards Annual, which will be distributed to educators and publishers, internaTIONALLY.
cheltenhham-illustration-awards.com
---

Kaunas Illustration Biennial
2020/06/04
It is not a flight or a moment of levitation? Jump is an infinitie platform. An independent fortress. The fastest way to time travel. A shift in the system of energy. Single jump is needed to find yourself in another universe. A getway? Rotating at a sharp angle? Dancing in a circle? What else can it mean?
The theme of Kaunas International Illustration Biennial 2020 Jump is open to innovative concepts and experimental forms of expression.
Deadline: July 1st , 2020, 12:00
Who can participate? Artists, geraphic designers, visual communicators in general and students of these creative fields can participate regardles of age or nationality.
Participation is FREE.
For more information: www.illustrationbiennial.com/#
---

Key Colours 2020
2020/05/13
Clavis Publishing and the city of Hasselt launch the 13th edition of Key Colours, the two-yearly international contest for illustrators of children's books. Only a children's book, intended for children from 2 to 7 years old, can qualify for the award. The winner receives 7,500 euro and the winning work will be published by Clavis Publishing.
more information: www.keycolours.com/about-rules
---

THE ILLUSTRATORS OF THE FUTURE
2020/05/09
L. Ron Hubbard's illustrators of the Future Contest is an apportunitiy for new sience fiction and fantasy artists worldwide to have their work judged by some of the masters in the field and discovered by a wide audience. No entry fee is required and entrants retain all publication rights.
www.writersofthefuture.com
---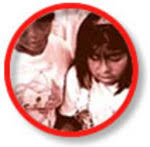 IBBY-Asahi Reading Promotion Award 2020
2020/05/07
The winner of 2020 IBBY-Asahi Reading Promotion Award is Cas Cuna Cuenteros of Buenos Aires, Argentina. Casa Cuna Cuenteros is a group of passionate volounteers who carry out reading and storytelling activities in a children's hospital in Buenos Aires.
---

IBBY-iRead Award 2020
2020/05/07
The Award aims to encourage further investment by individuals, organization and goverments in the promotion of children's reading and will stimulate educational innovation, give much greater access to children's books and an enhanced profile for children's reading promotion- key tools in global, social, economic and cultural development- all in the context of Article 17(C) of the Convention on the rights of the child.
---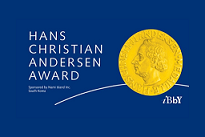 IBBY HC Anderson Award 2020
2020/05/07
The winners of 2020 of Hans Christian Andersen Award are Jacqueline Woodson of the USA as Author and Albertine of Switzerland as Illustrator. As Author Jacqueline has a prolific body of writing from picture books to young adult litrature, all of which feature lyrical language, powerful characters, and an abiding sense of hope. As Illustrator, Albertine creates books with multiple levels interpretation, with drawings made with infinite precision that are lively and full of humor.
---

Little Nobel Prize 2020
2018/11/26
Farhad Hassanzadeh and Farshid Shafiei were Iranian nominees for the 2020 Hans Christian Andersen Prize (Little Nobel Prize).
After months of examination and consultation, the Book Council of Iran selected Farshid Shafiei in the Illustration and Farhad Hassanzadeh in the writing section ( for the second time ) for the Hans Christian Andersen Award 2020.
---
Nominated Candidates 2019
2018/11/02
The name of 246 candidats from 64 countries who are nominateD for the Astrid Lindgren Memorial Award 2019.The list is a gold mine for anyone interested in international children's and young adult literature- and would not be possible without the work of more than a hundred nominating bodies all over the world.
---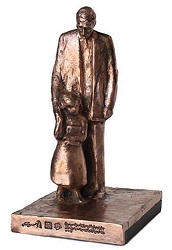 Jabbar Baghtcheban Award
2018/11/02
The Jabbar Baghtcheban award winners are ten distinguished and creative teachers who had outstanding achievements in reading promotion and made a remarkable contribution to Read with Me project. These teachers received their prize in the first two-day Read with Me Conference which was held on 10-11 November 2016 in Tehran.
The Jabbar Baghtcheban award winners have answered our questions about the effects of Read with Me project in their classes, on their students and even on themselves and they talk about their experiences and achievements.
Maryam Hajizadeh Noghab

Noughabkhor Village

Ghaen, South Khorasan




Anything that I ever dreamed of as a child, I can find in Read with Me.

Rogheyyeh Bagheri

Khusf, South Khorasan




My Students Have Become More Capable of Learning Compared to Other Children.

Nosrat Soleymani Robati

Noughabkhor Village

Boshrouyeh, South Khorasan




Books, steps to a stronger parent-child relationship
---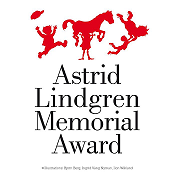 Read with Me Award
2018/11/01
The Astrid Lindgren Memorial Award candidates were presented at the Frankfurt Book Fair on October 11 by the ALMA-jury chair Boel Westin. 246 candidates from 64 countries are nominated to the 2019 Astrid Lindgren Memorial Award.
The Astrid Lindgren Memorial Award (ALMA) is the world's largest award for children's and young adult literature. The award established by the Swedish government in 2002 to honor the Swedish children's author Astrid Lindgren (1907–2002). The object of the award is to increase interest in children's and young people's literature, and to promote children's rights to culture on a global level.
This year, Read with Me has been nominated by four international organizations for the ALMA award. Children's Book Council of Iran, International Literacy Association, Swiss Section of IBBY and the Flemish Branch of IBBY-Belgium, are organizations who have presented the Read with Me project as their nominee for the Astrid Lindgren Memorial Award 2019.
Read with Me was also nominated for ALMA award in 2017 and 2018.
The read with Me project won the IBBY-Asahi Reading Promotion Award in 2016.
---